Meet the team at AAA Paradise Plumbing & Rooter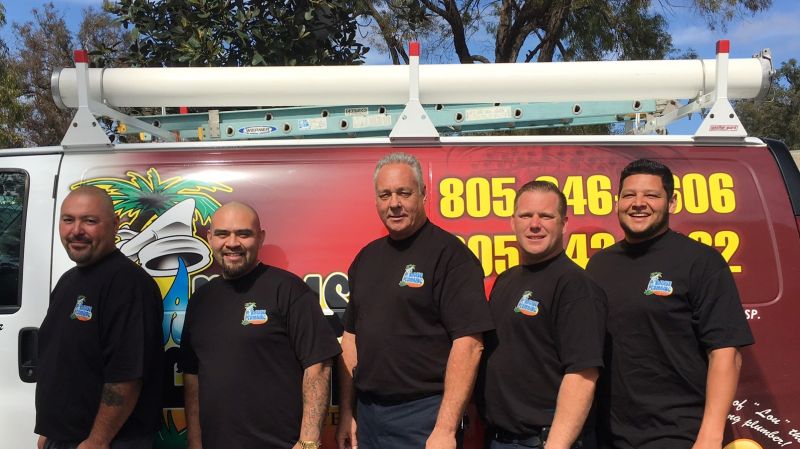 ---

Chris Coatsworth
President
Plumbing Experience: 25 years
Chris brings over 25 years of expertise in the plumbing industry. As the Owner of AAA Paradise Plumbing & Rooter, Inc. Chris believes in providing outstanding workmanship and customer service to our customers making sure our company stays built on honesty, integrity and fairness. On the weekends you can find Chris along with his wife and 2 children camping, golfing or dirt bike riding.

Jeremy Ward
Operations Manager
Plumbing Experience: 15 years
Jeremy is married with 3 children. He enjoys riding quads, boating with his family and watching his teenage son play high school football. Jeremy has the knowledge and experience in a wide range of plumbing jobs from residential to commercial. He will be able to answer any questions as well as provide top quality workmanship on new installations, as well as permanent solutions on any plumbing troubles that may occur. Jeremy has been an outstanding addition to our company and shows great leadership.

Christina Ruiz
Office Manager / CSR
Christina is married and enjoys spending time with her husband and son. She has a very good nature and a way of managing our calls and office that keeps everything organized and moving smoothly. She is always a happy experience, always smiling and is willing to help in all areas of the company. She is a valuable part of our team at AAA Paradise Plumbing, Inc.

Tiffany Hartz
Project Manager
Plumbing Experience: 12 years
Tiffany has over 12 years experience in the construction/plumbing industry.
With a thorough and detail oriented work ethic, Tiffany is focused on project success.
On the weekends you can find her boating, riding ATV's or enjoying a day at the beach with her husband and 3 children.

Richard Ortiz
Lead Service Technician
Plumbing Experience: 19+ years
Richard likes to spend time with his family, watching his 2 daughters play softball and soccer. He also enjoys car shows and restoring classic cars. He has experience in all aspects of residential/commercial plumbing from water, irrigation, sewer drain lines and gas lines. His goal is to provide you with great service and quality workmanship. He looks forward to meeting new clients and creating a long term relationship with them.


Shon Pallan
Plumbing Technician
Plumbing Experience: 5 Years
Shon has been plumbing for over 5 years now and loves that every job is different and presents a new challenge. On the weekends Shon enjoys spending time with his wife and family. He enjoys fishing, camping, 4x4ing, being outdoors and sports. Shon always has a great attitude and is very helpful in every plumbing situation he encounters. We are happy to have him on our team!


Danny Delgado
Plumbing Technician
Plumbing Experience: 13 years experience
Danny has an eye for detail and provides impeccable quality workmanship.
He is very knowledgeable and personable with clients, and always gets the job done right.
He loves seeing his customers smile and in his free time he enjoys spending time with family and friends at Zuma Beach!
If you are looking for Ventura Plumbing & Rooter professional contractor, please call AAA Paradise Plumbing & Rooter at 805-642-9222 or 818-658-9222 or fill out our online request form.