New Advancements in Plumbing: Tankless Water Heaters Taking Ventura by Storm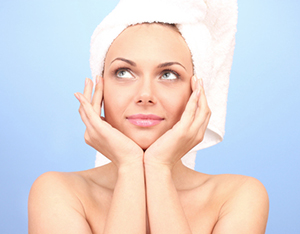 If no one had a water heater in their home, no one would have hot water. They are a necessity in all homes across America. New advancements in water heater technology are upon as we are gearing more towards Ventura tankless water heaters.
Conventional water heaters are storage-type systems where water is stored and heated. There is not a continuous flow of water in conventional tanks or and endless supply. These units are available in gas and electric.
With a tankless system, you get more savings as there is no water storage. You're not paying to heat water continuously so there is no excess water wasted or energy. Plus, you'll never run out of water.
Not running out of water can keep a large family unit happy. Conventional systems run out too quickly as the family goes on with their daily activities. From taking showers to washing dishes, conventional tanks run out faster.
Ventura tankless water heaters come in two basic styles: electric and gas just like conventional systems. Electric tanks have a compact design which helps the owner save space. Electric tanks last longer than gas.
Gas systems are environmentally friendly. All of them utilize state-of-the-art technology in order to save on energy. They normally use propane gas or natural gas. Gas delivers a higher flow rate.
You'll find that a tankless system has advantages over conventional ones due to the following:
Higher reliability rating
Endless water supply
Durable
Safer
Clean fresh water
If you're looking for an all-around better water tank, go with endless as more homeowners are going with them because of their reliability. You get hot water whenever you need it and never running out.
A large percentage of these tanks are whole home units. Whole home units are great for larger homes and family units. The bigger the better in this case! They are more economical and longer lasting than your conventional systems.
On the downside, if you have hard water, the tankless unit is not recommended. They are more prone to water scale build up. But they are still more widely used these days due to their advanced technologies.
When you want a system that's going to produce hot water when you need it and not nickel and dime you, go with the tankless system and have a better hot water producing system.
For more information about your plumbing, call the leaders at AAA Paradise Plumbing & Rooter. You'll be completely satisfied with their ability to install Ventura tankless water heaters.
If you are looking for a Ventura tankless water heater contractor, please call AAA Paradise Plumbing & Rooter at 805-642-9222 or fill out our online request form.