Better Ways to Save on Your Plumbing & Water Bill in Newbury Park, CA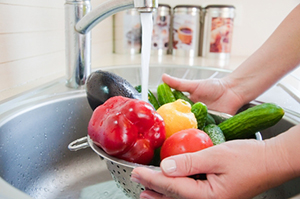 Has your water bill been high lately? Have you been putting a bandage over your hot water heater in hopes that it will last you a couple months longer? If you have, then you're obviously going to be in need of Newbury Park  plumbing. Saving money on a replacement will free up more money in the long run, so why keep a broken water around and dump money on maintenance when you can purchase  new one that's going to be more cost-effective?
Tankless water heaters are the talk of the town anymore. These tanks are able to provide you with hot water when you need it. Tankless water heaters bypass electric & gas ones in the fact that they are able to be hidden away from eye's sight and are more economically sound. If you want a solid investment for your home, then go tankless.
Electric water heaters are in lots of homes as they are affordable and can least a decade and a half or even longer depending on the maintenance you put  into them. They are a lot more safer than gas heaters as gas utilizes the combustion process to call up hot water.
Get your Newbury Park plumbing from the plumbing experts at AAA Paradise Plumbing & Rooter. We offer water heater installations and plumbing repairs. You'll always get the best service when you call on us. Give us a call today for more information.
Gas water heaters can save you up to 50% when you go with the on-demand model. The on-demand model calls up hot water only when you need it so there's no waste. There's no tanks which means there's no continuous water flow to keep warm.
Before your water tank goes, you'll receive warning signs. There are many indications that it's beginning to go. When it does, you're going to need a replacement. A replacement that's going to help modernize your home. Here are some warning signs:
Tank is older than 10 years old or more.
Water temperature changes.
Loud banging noises.
Takes a lot longer to replenish your water.
Cloudy water.
Corrosion at bottom of water tank.
Pools of water gathering under your tank.
Your water tank is your water lifeline in your home. Just imagine life without it for a  second. The thought was probably scary. Scary enough for you to replace your water tank when it needs to be. You'll save more money on long term plumbing repairs and your bills. Contact for Newbury Park plumbing today and save big.
If you are looking to save money on your water bill, please call AAA Paradise Plumbing & Rooter at 805-642-9222 or fill out our online request form.