About Us – AAA Paradise Plumbing & Rooter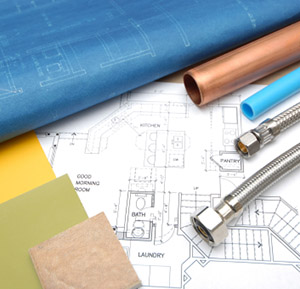 AAA Paradise Plumbing & Rooter is a locally family run business. For over 38 years, we have been providing our plumbing services all throughout the Ventura and surrounding communities. If you're in need of Ventura plumbing, then make sure and give us a call.
We're available 24 hours a day seven days a week as we have an emergency plumbing service as well. We've built our reputation in the area in 1976 and ever since have been the ones that you can always rely on.
When it comes to your plumbing, it just makes more sense to call on AAA Paradise Plumbing & Rooter. You'll receive top-notch service in all aspects that includes customer service. We take pride in the fact that our customer service is outstanding. If you want your water more free-flowing or a hot water tank that produces continuous amounts of hot water, then make the call today.
We utilize flat rate pricing. You won't find hidden charges on your bill. What you'll actually find is savings. Savings and great deals are what you'll find when you go with our plumbing services. So when you want efficient Ventura plumbing, all you have to do is contact us.
Our plumbing techs offer their services in how water tank installations, plumbing repairs, clogged drains and so much more. Take advantage of our plumbing services and your plumbing components will run more smoothly.
AAA Paradise Plumbing & Rooter also uses hydro-jetting. Hydro-jetting is one of the newest technologies to rid your drains of clogs. It doesn't matter how bad your clog is, we're the pros who are going to knock it loose for you. If you want  along term solution to a drain problem, then reach out to us.
Professional Plumbing for Residential & Commercial Clients in CA
Sinks & Food Disposals
Toilets | Showers | Bathtubs
All of our plumbing repairs come with a guarantee. If you're not happy with them, then nor are we. From clogged toilets to broken pipe repairs, we can repair or replace as we have the equipment to do so. When your plumbing isn't working, then contact the plumbers with over three decades worth of experience.
Ventura plumbing isn't great unless it's performed by the experts at AAA Paradise Plumbing & Rooter. If you're seeking quality plumbing, then come to us. We service the following cities  in the California region: Ojai, Port Hueneme, Newbury Park and many more.
If you would like to know more about your local Venture plumbing professional, please call AAA Paradise Plumbing & Rooter at 805-642-9222 or 818-658-9222 or fill out our online request form.