Searching for a good Plumber in Newbury Park, CA?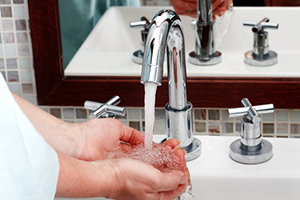 The Newbury Park plumber that's going to take your plumbing to a whole new level can be found at AAA Paradise Plumbing & Rooter. For years, we have been the people's choice for plumbing repairs and video inspections. Inspections are necessary for your drains because we'll be able to see what's going on with them live and transfer the feedback to you.
Newbury Park Plumber
Do you hate it when you go to flush the toilet and your toilet keeps running? If yours is doing so, then it's just like our other clients who claim to have the same thing wrong with theirs. Take control of the situation by calling in a reputable plumber.
Newbury Park plumbers can have your toilet repaired as all problems like that are nothing more than the valves, but if you didn't know that then how else would you know? For more details, call the professionals at AAA Paradise Plumbing & Rooter.
A broken toilet is not a broken toilet. It's just temporarily out of use. Contact us and you're going to have a working toilet in no time as we're the plumbing experts that you can always depend on for quality toilet repairs and more.
Newbury Park Plumbing Company
There is one plumbing company that's going to take care of your clogs – AAA Paradise Plumbing & Rooter. We can do this in one of two ways: through a video inspection or hydro-jetting. When the two are combined, the end result is a cleaned drain system.
A clean drain through hydro-jetting means that your drains are not subjected to dirt and sediment any longer. Clean drains also mean that you won't have to have your cleaned annually. Cal land make an appointment today.
When you care about having the best for your home, then you won't have a problem contacting your Newbury Park plumbers of choice at AAA Paradise Plumbing & Rooter. Maintenance for your drains always helps with the resell value on your home.
Newbury Park Water Heater Repairs
A water heater can be a costly repair if left in the wrong hands. A Newbury Park water heater repair tech that doesn't know what they're doing can mess up the job very easily leaving you back to square one, so don't just hire anyone to install your hot water tank, hire the professionals.
At AAA Paradise Plumbing & Rooter, we're ready to tackle any kind of water heater situation you have. If your current one is rusted out, no problem. We can handle that. Call us today for an appointment. As a homeowner, it's one of the smartest moves you've ever made.
Remember, a new water tank can range from $300-$1000, so a repair may be all that it takes to get your running effectively again. Contact your Newbury Park plumbers at AAA Paradise Plumbing & Rooter.
Newbury Park Reviews
AAA Paradise Plumbing & Rooter appreciates your feedback. Please give us more time to collect your reviews and they will be displayed below.
---
Recent Articles
Finding Your Perfect Plumbing Fixtures In Westlake

Many people love to redecorate or renovate their Westlake homes, especially homeowners who have purchased older homes that need updating. It can truly be enjoyable to do things like replacing your old, worn out bathtub with a shiny new garden tub. Add some bells and whistles to your new tub and you'll be hard pressed...

Read More
If you are looking for a Newbury Park Plumbing & Rooter Contractor, please call AAA Paradise Plumbing & Rooter at 805-642-9222 or fill out our online request form.