Your Ventura Plumbing Repair Experts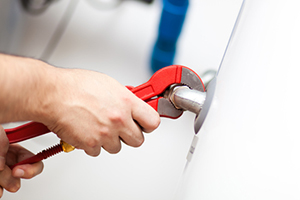 Plumbing repairs need to happen quickly when clogs or leaks occur. Finding yourself stuck in knee-deep water or dealing with a back-up from the toilet is not only frustrating and troubling, it can be highly unsanitary.
When things like that happen to your home, everyone is affected including kids, pets, spouses, and friends or extended family. Your carpeting can get ruined and flooring soaked.
When your plumbing surprises you or you know you need repairs you have put off, call the Ventura Plumbing Repair experts at AAA Paradise Plumbing & Rooter for affordable rates and expert work.
We've been helping Ventura residents with plumbing repairs since 1976, so you can count on our expertise and great customer service.
Fully Licensed & Insured Plumbers
Honest, Ethical Plumbing Repairs
Established Plumbing Repair Company
Family Owned Ventura Plumbing Business
24/7 Emergency Plumbing Repairs
Upfront, Affordable Prices
No Surprise Fees
24/7 Emergency Plumbing Repairs
Call anytime you need plumbing repairs whether it's day or night, weekend or holiday. We'll show up when we say we will and ensure you have the quickest service possible.
Don't think you have to wait overnight for a plumber. Call AAA Paradise Plumbing & Rooter for expert plumbing repairs 24/7.
Do You Have Continual Plumbing Repair Needs?
If you have been frustrated with continual water leaks or plumbing clogs, there may be a problem that needs to be diagnosed.
Many things can go wrong with a plumbing system that lead to continual repairs. If you've had a plumber out over and over again to fix leaks or clogs, you may our experts.
A good plumber who is experienced and professional can correctly diagnose plumbing issues. You should always have the information you need to know what is going on with your plumbing system after repairs.
Tree Root Clogs & Leaks
Corroded Sewer Lines
Old Pipes That Need Replacement
Improper Repairs Made Previously
Scale Buildup Within Pipes
Pipe Narrowing
Corroded Connections or Fixtures
Leaky Toilets Due To Hairline Cracks
Frozen Pipes With Further Damages
AAA Paradise Plumbing & Rooter are your local Ventura area plumbing repair experts. We'll find the root causes of your plumbing problems and solve them once and for all.
When we work for you, you'll know all about the condition of your plumbing system. You'll have expert advice, quality workmanship, and honest prices every time.
There's no need to deal with plumbing repairs over and over again when the problems can be correctly diagnosed and solved. Call today for your free, upfront estimate.
If you are looking for an expert plumber for Ventura Plumbing Repairs, please call 818-658-9222 or 805-642-9222 or complete our online request form.