Do You Need a Dependable Plumber in Port Hueneme, CA?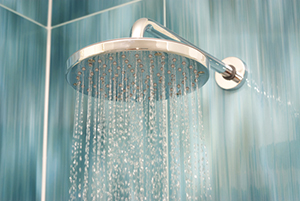 Only a Port Hueneme plumber can get you what you need when it comes to your plumbing needs. Call on the services from AAA Paradise Plumbing & Rooter. You can have your leaks fixed and your drains cleared. Whatever he case may be, we're always there for you. We even have an emergency plumbing service for those who need it.
Port Hueneme Plumber
All a plumber was know for decades ago was nothing more than a clog plunger. As time went on, plumbing problems became bigger & bigger as plumbing as plumbing devices began to evolve. Once modernization happened with plumbing, it was inevitable that the skill of plumbing would be greatly improved upon.
A leaky faucet can easily be repaired by a Port Hueneme plumber. A plumber's job nowadays is to keep your leaky faucet from occurring over and over. We do this by using state-of-the-art machinery and a know how on plumbing repairs.
If your leak persists for more than a day or two, then you'll need the assistance of a plumber. Contact AAA Paradise Plumbing & Rooter. For any and all of your plumbing needs we will forever be there when you need us.
Port Hueneme Plumbing Company
Call on AAA Paradise Plumbing & Rooter and you'll get incredible customer service. Customer service is something that we take pride in because it helps our customers out when they need questions answered like:
What other types of services do you offer? That's a great question as we offer a whole array of plumbing services such as repairs, installations, hydro-jetting, water heater repairs and so much more.
How long have you been doing business in the Port Hueneme area? AAA Paradise Plumbing & Rooter has been around for over 35 years and have grown immensely since then.
Do you have an emergency service? Of course we have a 24 hour plumbing emergency service. You can call us anytime to take care of your leaks or breaks. We're always there to help.
Get all of your plumbing needs taken care of by your choice Port Hueneme plumbers at AAA Paradise Plumbing & Rooter. We're serious about plumbing and it shows.
Port Hueneme Water Heater Repairs
Gas water systems are good for heating the water in your home as they use combustible heating. If the pilot light underneath your heater goes out, then contact AAA Paradise Plumbing & Rooter for repairs. We started in the 1970s and have seen plumbing evolve into what it has become today.
Gas water tanks are proven to be much more effective than other types. You'll never run out of hot water when you have a gas water heater. An ample supply means that you'll have enough stored over to do both your dishes and your laundry.
Report any and all issues to your Port Hueneme plumbers at AAA Paradise Plumbing & Rooter. If you want your gas water repaired, then you're going to have to take the first step.
Port Hueneme Reviews
AAA Paradise Plumbing & Rooter appreciates your feedback. Please give us more time to collect your reviews and they will be displayed below.
---
Recent Articles
How Hydro-Jetting Can Save You Money in Ventura

Ventura hydro-jetting is a plumbing procedure that that helps to remove blockages that are located within the drains and piping system using a high-speed of water pressure. It is also used by professional plumbing companies to preserve and keep piping systems safe. There are many advantages to hydro-jetting. Many home and restaurant business owners are...

Read More
Why You Want To Find A Plumber Who Does Trenchless Sewer Line Replacement

Not all plumbers offer Trenchless Sewer Line Replacement. This is either because they don't have the training or they don't have the tools and equipment necessary. A plumber who does Trenchless Sewer Replacement has invested in their business so they can bring you better service. There are many benefits to this type of sewer line...

Read More
If you are looking for a Port Hueneme Plumbing & Rooter Contractor, please call AAA Paradise Plumbing & Rooter at 805-642-9222 or fill out our online request form.