Calabasas Plumbing & Rooter Contractor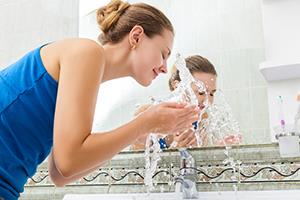 When you find yourself in need of a professional to depend on for plumbing and rooter contractor services, do you know who to call on? The truth is that the average person does not know and waits until the middle of a crisis to pick just the right company. The problem with this approach is that you are not likely to be satisfied with the choice that you make.
However, savvy local homeowners know from experience that the local Calabasas Plumbers, AAA Paradise Plumbing & Rooter, Inc. can provide the best in quality workmanship and results. This is what we have been doing since 1976 and have mastered it down to even providing the finest in customer care. The bottom line is that we care about your service needs as if they were our own, if not more.
Service for Clogged Drains in Calabasas
One of the most common reasons a homeowner ends up needing a plumbing expert is to take care of a clogged drain. Neglecting to address the issue is only going to make things worse. Just like trying to use store-bought chemical drain cleaners to fix the situation. You will always do better to rely on an industry expert to handle this, or any of your Calabasas plumbing service needs. However, not just any professional will do. You can count on AAA Paradise Plumbing & Rooter to get the job done for you.
Calabasas Plumber
If you are a new homeowner, you may not yet realize how common it is to need a plumbing professional to work with. On average, a homeowner required the work of a plumber at least once every three years. This may be for scheduled services or an emergency, either way some reasons that you may need to call on our pros include:
Fixture Installation – If you need to replace or upgrade a plumbing fixture in your home, make it a point to call in a pro. Trying to do it yourself can end up leading to more problems and not saving you any money.
Water Heaters – From installation and inspections to repairs and replacement, there are plenty of reasons why you may need to work with an expert for your water heater. This device performs an important job so it is essential to keep it up and running.
Suspected Leak – If you notice your water bill has suddenly spiked for no reason, there is a good chance you have a leak some place that you cannot see. It is important to call in a professional to locate and repair your problem for you.
If you are looking for a Calabasas Plumbing & Rooter Contractor, please call AAA Paradise Plumbing & Rooter at 818-658-9222 or fill out our online request form.