Looking for a Plumber in Oxnard, CA?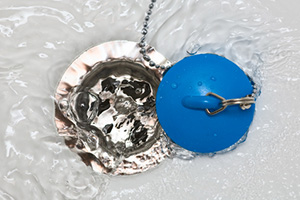 Contact your local, professional Oxnard plumbers at AAA Paradise Plumbing & Rooter. You will get terrific customer service when you do and repairs done fast and conveniently. Going with us will get your plumbing back to proper working order and eliminate you from overspending on plumbing replacement that's not necessary.
Oxnard Plumber
Plumbers may be a dime a dozen in the 93033 zip code area, but there is one group that does more than just the ordinary. AAA Paradise Plumbing & Rooter can install your Oxnard plumbing devices. If you're having a bathroom remodel done, then we'd be a great asset.
Showers and faucets are two things that most homeowners start with when they have a bathroom remodel done. Faucets, over time develop lime and rust from moisture. If yours need to go, then let us replace them for you.
Nobody wants to shower in something they can't get comfortable in. If you see your shower as ordinary, then let us update it for you. We'll get you a shower unit that you won't want to come out of. You'll be showering in pure pleasure after AAA Paradise Plumbing & Rooter has gotten to yours.
Oxnard Plumbing Company
AAA Paradise Plumbing & Rooter wants to be your choice plumbers for installations an emergency repairs. Oxnard plumbing contractors that are committed to their work are hard to find .When you do find one, you don't want to let them go.
We are always committee to bringing you the latest in plumbing installations and repairs. Whenever you see our trucks pull up, you're in good hands. Our repair trucks are always well stocked and the drivers are rearing to go.
If you want a dependable & professional Oxnard plumber, then reach out to AAA Paradise Plumbing & Rooter.
Oxnard Water Heater Repairs
If you have been planning on putting in a new hot water tank in your home, then AAA Paradise Plumbing & Rooter will take care of the job. Our techs know their way around a water tank especially tankless units. Tankless units are becoming a growing trend with homeowners in the Oxnard region.
You can always go with a traditional electric water tank as well. Oxnard water heater tanks will last you over a decade and are not a pricy up-front investment. If you're a first time homeowner and are on a tight budget, due to starting out, then set your sights on an electric tank.
There is always an Oxnard plumber from at AAA Paradise Plumbing & Rooter waiting to install your tank. We'll keep you safe when you go with our plumbing services.
Oxnard Reviews
AAA Paradise Plumbing & Rooter appreciates your feedback. Please give us more time to collect your reviews and they will be displayed below.
---
Recent Articles
Tips for Oxnard Water Heater Energy Efficiency

A hot water heater is one of the largest and most dangerous pieces of equipment that you host in your home. Since your Oxnard water heater is so large, it can use a lot of energy. If you have noticed your energy bills skyrocketing lately, it is time to make your Oxnard water heater more...

Read More
Why You Want To Find A Plumber Who Does Trenchless Sewer Line Replacement

Not all plumbers offer Trenchless Sewer Line Replacement. This is either because they don't have the training or they don't have the tools and equipment necessary. A plumber who does Trenchless Sewer Replacement has invested in their business so they can bring you better service. There are many benefits to this type of sewer line...

Read More
If you are looking for a Oxnard Plumbing & Rooter Contractor, please call AAA Paradise Plumbing & Rooter at 805-642-9222 or fill out our online request form.