Malibu Plumbing & Rooter Contractor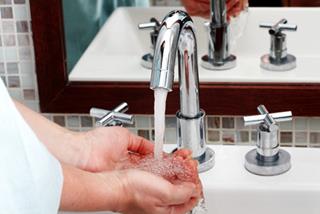 One thing many homeowners wonder, is what makes one Malibu plumbing and rooter contractor better than another? The bottom line is that it comes down to the end results. Even if a job looks completed, you could find out the repairs or installation work was actually not handled correctly and you still have to call out someone to take care of the job. One way to avoid this from happening is to call on AAA Paradise Plumbing & Rooter, Inc. The impeccable reputation that we have built for ourselves is the result of 40 plus years of dedication to hard work and superior quality results. Now, we look forward to showing you in person how we earned this name for ourselves.
Malibu Plumber
Finding a reputable and established plumber to work with means having someone to call on for a variety of important reasons. From installation and inspections to repairs and replacement, there are so many components to your residential plumbing system. You could end up needing a professional for tasks such as:
Planning on remodeling your bathroom or kitchen? It is about a lot more than cosmetic work, it is also about having a plumbing expert who can address the plumbing work.
If you notice hot water around your water heater, this is not something to ignore. While it could be a simple repair need, it is not something that you can put off. That minor repair need can quickly develop into a major problem or even the need for premature replacement.
The toilet is a constant source of plumbing aggravation for homeowners. From running too much to not running enough and from being clogged to overflowing. When you find yourself in need of service work for your toilet, call in a plumber to get the job done.
Service for Clogged Drains in Malibu
Drain cleaning is also another of the most common reasons that we get service call requests. If you have slow or clogged drains you need to be able to get to the root of the problem. It could be a simple fix like a hair clog but it could also be the result of tree root intrusion which is a big job. Either way, for whatever plumbing service you may need done, AAA Paradise Plumbing & Rooter, Inc. is the only name that you need to know to get the job done. We take great pride in the work that we do, now let us show you how we earned the reputation we have. Call our Malibu Plumbers now and let us address any and all of your plumbing service needs.
If you are looking for a Malibu Plumbing & Rooter Contractor, please call AAA Paradise Plumbing & Rooter at 310-905-8922 or fill out our online request form.