Ventura, CA Clogged Drains Service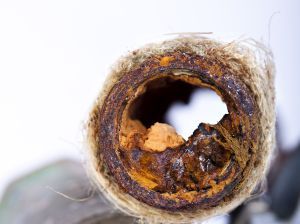 There's nothing more frustrating than dealing with clogged drains, except perhaps when you experience them over and over again. Drain clogs can cause wastewater backup into your home and be the reason why you can't use your fresh water.
So who do you call for Clogged Drains in Ventura?
Call the experts at AAA Paradise Plumbing & Rooter for quick, affordable service. Since 1976, we've been solving all the plumbing needs for Ventura homeowners.
You'll always find our expert plumbers waiting to take care of your clogged drains -and you'll never have to pay a travel fee.
Family Owned Business
Emergency Clogged Drain Repairs
Sewer Line Clog Location Service
Video Inspections
Environmentally Safe Hydro-Jetting Clog Removal
Hydro-Jetting vs. Store-Bought Drain Cleaners
If you experience a clogged drain in your home, it's best to avoid using drain cleaners. While they may work temporarily for removing part of the clog, the problems will only continue to happen as they can't remove it all. There are also health reasons not to use store-bought drain cleaners.
Drain cleaner chemicals are not safe for our environment. There are other much more effective and safe methods for removing sewer line clogs.
Sulphuric Acid. Most drain cleaners contain sulphuric acid. This acid will only remove a clog, not the cause of the clogs. It will also start to erode the pipes, joints, and the finish on the commode or metal drain parts.
Kitchen/Bathroom Sink Usage. You should never use a drain cleaner in your bathroom or kitchen sink as the chemicals in them cause eye irritation and other health problems.
Professional hydro-jetting uses high pressure water that is environmentally friendly for clog removal. It will permanently clean out your sewer lines and drains to ensure the problems are eliminated.
Professional Drain Clog Service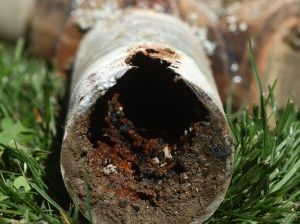 Don't live with drains that are backing up constantly. Have our Ventura Plumbers solve the problem for good. We use state-of-the-art technologies to video inspect your drains when there's a problem with continual clogs.
The problem may not be too much toilet paper or other objects being improperly disposed of in the sewer lines. You could have tree root infiltration or sediment buildup within the pipes.
Call your Ventura clogged drain specialist today and you'll have a smile on your face again quick.
You'll love our upfront pricing and expert workmanship!
If you experience a problem with clogged drains, immediately turn the water supply valve off to ensure backups don't start or end. Call our local plumbers and you'll have the help you need.
If you are looking for an expert plumber for Ventura Clogged Drains, please call 818-658-9222 or 805-642-9222 or complete our online request form.