Looking for a Plumber in Ojai, CA?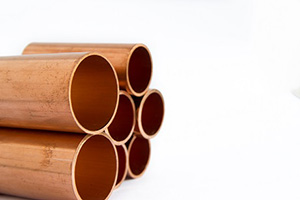 There will come a time when you need the assistance of a competent, professional Ojai plumber. When you do and you're ready to have your drain cleared our for good, then contact AAA Paradise Plumbing & Rooter. We're your one-stop-shop for plumbing. Your drains won't give you problems any longer when you contact the experts.
Ojai Plumber
Ojai plumbers are the reason for many working things inside your home. A plumber is responsible for getting you hot water when you need it just as much as they are responsible for preventing your toilet from leaking any longer.
If you want a reliable plumber that's going to get you all of that and more, then you've pretty much found it at AAA Paradise Plumbing & Rooter. We want you to have a smile on your face from now on when you turn on the faucet to your sink.
A master plumber has changed within the last couple decades as they now can run your sewage line to your home and can install drainage systems. They have evolved since them and are now equipped with the newest technologies.
Ojai Hydro-Jetting
A plumbing company like the one that you'll find at AAA Paradise Plumbing & Rooter can bring you services such as professional hydro-jetting. It's one of the easiest and best ways to clear a smooth running path for your drainage system.
Hydro-jetting is done through the use of high pressurized hoses. These hoses blast water through your drains leaving them free of debris. There's so much sediment that lays within your drains that it can get into your water system leaving behind bad water that can't be used.
Your Ojai plumber at AAA Paradise Plumbing & Rooter won't leave you with water that cannot be used due to dirt and sediment. Once we're through with hydro-jetting, we'll show you the end results with our plumbing video cameras.
Ojai Water Heater Repairs
Your Ojai water heater's lifespan all depends on how well you take care of it. For instance, your water tank can last up to a few years longer if you take care of a leak when it occurs. You don't have to toss out your old one when you can have it repaired by AAA Paradise Plumbing & Rooter.
Electric water heating units are popular because they are affordable and easy to install. Not to mention, they are way safer as they do not run off of gas so there is no risk of an explosion happening. We'll prolong your electric water heater from breaking down if you contact us today.
We are the Ojai plumbers who recommends not to do water heater repairs on your own especially since you'll be working around electricity and water.
Ojai Reviews
---
Saved my Vacation

I was heading out of town for a weekend that had been planned for some time, literally in the car, in route, on a Saturday. I received a call from my tenant informing me that my water heater was spewing water in the garage. I was concerned about, one, finding someone available on a Saturday that cou [...]
Great Service

Octavio was great -- thorough, knowledgeable and friendly. He fixed my plugged up sink and told me a lot about general plumbing maintenance. There was a $50 discount coupon in the phone book.
No problems!

I had AAA Paradise Plumbing & Rooter come out to take care of an issue I was having. There was a leak in the sewer drain and they fixed it for me. There have been no problems since they came out and they did a good job. Although I did think that their prices were maybe a little bit on the higher [...]

---



Recent Articles
The Value of Good Plumbing Repairs in Ojai, CA

In today's society, there are many homeowners out there who tend to ignore good Ojai plumbing repairs. Many think that all they have to do is plunger their toilets and the clog will magically go away, but the truth is; if you clogs are continuous, then you may have a much bigger problem with your...

Read More
Finding Your Perfect Plumbing Fixtures In Westlake

Many people love to redecorate or renovate their Westlake homes, especially homeowners who have purchased older homes that need updating. It can truly be enjoyable to do things like replacing your old, worn out bathtub with a shiny new garden tub. Add some bells and whistles to your new tub and you'll be hard pressed...

Read More
If you are looking for a Ojai Plumbing & Rooter Contractor, please call AAA Paradise Plumbing & Rooter at 805-642-9222 or fill out our online request form.