Westlake Plumbing & Rooter Contractor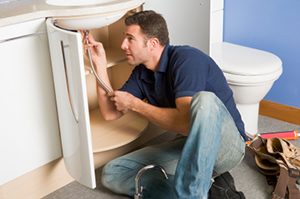 You can't get profession plumbing without a professional Westlake plumber. You'll always get the plumbing repairs done, that you need, when you call on AAA Paradise Plumbing & Rooter. When it comes to emergency plumbing repairs, we have you covered.
Westlake Park Plumber
Do you hate it when you go to flush the toilet and your toilet keeps running? If yours is doing so, then it's just like our other clients who claim to have the same thing wrong with theirs. Take control of the situation by calling in a reputable plumber.
Westlake plumbers can have your toilet repaired as all problems like that are nothing more than the valves, but if you didn't know that then how else would you know? For more details, call the professionals at AAA Paradise Plumbing & Rooter.
A broken toilet is not a broken toilet. It's just temporarily out of use. Contact us and you're going to have a working toilet in no time as we're the plumbing experts that you can always depend on for quality toilet repairs and more.
Westlake Hydro-Jetting
A plumbing company like the one that you'll find at AAA Paradise Plumbing & Rooter can bring you services such as professional hydro-jetting. It's one of the easiest and best ways to clear a smooth running path for your drainage system.
Hydro-jetting is done through the use of high pressurized hoses. These hoses blast water through your drains leaving them free of debris. There's so much sediment that lays within your drains that it can get into your water system leaving behind bad water that can't be used.
Your Westlake plumber at AAA Paradise Plumbing & Rooter won't leave you with water that cannot be used due to dirt and sediment. Once we're through with hydro-jetting, we'll show you the end results with our plumbing video cameras.
Westlake Water Heater Repairs
Gas water systems are good for heating the water in your home as they use combustible heating. If the pilot light underneath your heater goes out, then contact AAA Paradise Plumbing & Rooter for repairs. We started in the 1970s and have seen plumbing evolve into what it has become today.
Gas water tanks are proven to be much more effective than other types. You'll never run out of hot water when you have a gas water heater. An ample supply means that you'll have enough stored over to do both your dishes and your laundry.
Report any and all issues to your Westlake plumbers at AAA Paradise Plumbing & Rooter. If you want your gas water repaired, then you're going to have to take the first step.
Westlake Reviews
AAA Paradise Plumbing & Rooter appreciates your feedback. Please give us more time to collect your reviews and they will be displayed below.
---
Recent Articles
How To Remove Clogs On Double Bowl Sinks With A Plunger

So you're wanting to wash dishes in your sink but you discover that your sink is holding onto the wastewater instead of properly draining out. You hope, hold your breath, and turn on the disposal. It looks good for a minute but the water starts coming up out of both drains in the sink and...

Read More
If you are looking for a Westlake Plumbing & Rooter Contractor, please call AAA Paradise Plumbing & Rooter at 805-642-9222 or fill out our online request form.