Oak View Plumbing & Rooter Contractor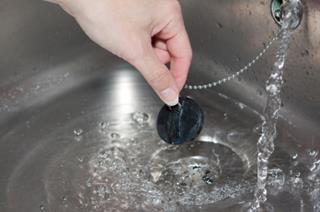 It may come as a surprise but you are going to need to call on a professional plumbing and rooter contractor for a number of reasons. There are so many things that can go wrong or so many task that require the work of an industry professional. The sooner you do your research and familiarize yourself with an expert to work with, the better of you will be. For over four decades now, locals have been trusting AAA Paradise Plumbing & Rooter, Inc. to get the job done. We take great pride in the fact that we are the local leading Oak View plumbing service provider. This includes being able to go above and beyond when it comes to the work we do, including the customer service that we provide.
Oak View Plumber
Emergency plumbing repairs or just updating and upgrading, whatever the reason may be you are going to need a plumber to complete the job for you. Some examples of jobs that you will need to call in an expert for include:
Suddenly notice a decrease in your water pressure? While some older plumbing systems are low pressure all the time, if you notice a drastic change you need to call in an expert. This is often the result of a leak that you cannot see and it could mean you are losing hundreds of gallons of water daily.
Ready to make the conversion to a low flow toilet? While this may be a task that you could attempt on your own, why do so? The financial savings is not great enough to justify possibly causing a plumbing problem or ending up with a toilet that is not installed properly.
Hot water is not just a convenience, it is a must-have. You need hot water for cleanliness and sanitation. If your hot water heater is in need of repairs or replacement, the time to act is immediately.
Service for Clogged Drains in Oak View
The only thing more messy than a clogged drain is the aftermath of what can happen to your pipes if you use a DIY approach to drain cleaning. Too many homeowners come to rely on the store-bought chemicals intended to "fix" clogs. This often eats away at your pipes plus it doesn't help you if the clog is something serious like tree root intrusion. AAA Paradise Plumbing & Rooter, Inc. is the only name that you need to know in order to get the results that you deserve. Our Oak View Plumbing team are looking forward to working with you and providing you with the quality work you need to keep your household up and running. Call now to get started.
If you are looking for a Oak View Plumbing & Rooter Contractor, please call AAA Paradise Plumbing & Rooter at 805-642-9222 or fill out our online request form.