Agoura Hills Plumbing & Rooter Contractor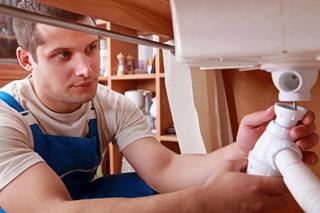 Whether you realize it or not, you are going to need a professional plumbing and rooter contractor to work with during your time as a homeowner. The smartest thing that you can do is go ahead and find one that you can rely on and trust instead of trying to find the right one in the middle of an emergency. Chances are you will end up simply calling on the first name that you come across, which may not be the best. Unless you are fortunate enough to stumble upon the AAA Paradise Plumbing & Rooter, Inc. name first. We are an established and reputable group of industry experts who are ready, willing and beyond qualified to provide you with the service that you need. In fact, we are so dedicated to the needs of our customers that we are available to you 24 hours a day, 7 days a week.
Service for Clogged Drains in Agoura Hills
Another common reason homeowners end up calling in a professional Agoura Hills Plumber is to take care of a slow or clogged drain. This can be caused by a variety of things such as hair or grease. However, it can also be caused by something more serious such as tree root growth in your yard. Don't write it off and try to use a store-bought chemical drain cleaner that can end up doing more harm than good. For this, and any of your plumbing service needs, call on AAA Paradise Plumbing & Rooter to get the job done.
Agoura Hills Plumber
There are countless reasons that you are going to need a plumber, so why not call on one with 40 plus years in the field. Since 1976, our name has been synonymous with quality workmanship and expert customer care. So you can call on us when you need plumbing services in Agoura Hills like:
Running toilet – This is not just an inconvenience, it can end up costing you a great deal of money. A running toilet means that you could literally be losing hundreds of gallons of water each day.
Dripping faucet – Another very common issue is to end up having a leaking faucet. Too often homeowners try to take care of this themselves and end up making it worse.
Leaking pipe – A leak can happen any place, including in areas that you cannot see. If you hear the sound of running water when you shouldn't be hearing it, or notice a higher than usual water bill you need to call a plumber.
If you are looking for an Agoura Hills Plumbing & Rooter Contractor, please call AAA Paradise Plumbing & Rooter at 818-658-9222 or fill out our online request form.