Ventura Whole House Water Filtration System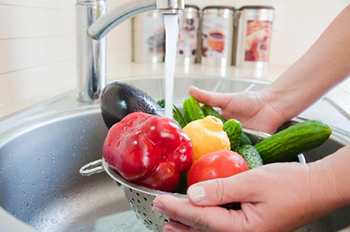 Water filtration is not an overly complex activity but one that many people fail to remember when it comes to the water from their home. Drinking water that comes from your Ventura plumbing can play hosts to bacteria, viruses, and toxic materials. All of which can be picked up after water treatment from you local water plant. This is why you need a Professional to install a Whole House Filtration System.
Through the set up and maintenance of your in home water filtration system we can remove 99% of all harmful and other water contaminants from your homes water. This system uses pressure to move incoming water through a membrane filter that acts as a net, grabbing up particles and molecules that could cause harm to you or your family. Then end result is clean, pure, and clear drinking water that you may be able to see and taste a difference in.
Why Ventura Should Hire Us For Their Whole House Water Filtration Needs
There are many variables that can negatively affect the efficiency, performance and reliability of an Ventura whole house water filtration system, including:
Iron & Heavy Metals: Even after leaving the city plant meeting or exceeding EPA minimum standards, your water can absorb and collect contaminants such as copper, zinc, lead, rust, manganese and a host of others before it even reaches your home.
Heterotrophic Plate Count Bacteria (HPC's): Your city produces water that is free of bacteria and safe to consume. However, HPC's can exist in piping, water meters, fittings and regulating valves. These HPC's are benign but can be the growth medium for potentially pathogenic bacteria. HPC's can grow and colonize in a water system in as little as 4 days, even with chlorine or chloramine in the water. If your water system is not specifically sized & designed to address HPC growth issues, then your system could be a ticking bacterial time-bomb.
Our Ventura Whole House Water Filtration Contractor Provides
Water Conditioning
Water Purification
Whole House Water Filtration
Water Filters

Home Water Filters
Water Filtering Systems
Soft Water Systems
Water Filtration Replacement

Water Conditioning And Purification
Whole House Water Filter
Water Purification Installation
Water Filter Repair
If you are looking for Ventura Whole House Filtration System or professional plumbing contractor, please call AAA Paradise Plumbing & Rooter at 805-642-9222 or 818-658-9222 or fill out our online request form.