Ventura Broken Pipe Repair Service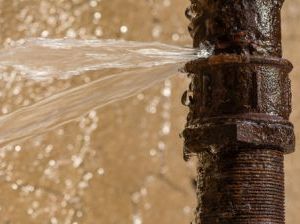 Pipes often crack instead of breaking off completely. When you have a cracked pipe, you may have some water flow but it won't be near as heavy as it should be.
If your water pressure has dropped for your incoming water or your drains won't empty quickly, it is likely you have some sort of problem in your piping and should call your local Ventura plumber.
If you find a wet spot in the yard but you can't seem to find a reason for it to be there, it's probably a Ventura cracked or broken pipe line. Tree roots, the cold weather, digging, heavy vehicles driving over them in the yard –all can be a reason your pipes have cracked. Your fresh water is then free to drip or drain away.
Broken Pipes? What Is The Cause?
The appliances in your home could be a source of cracked or broken hosing, fixtures, or piping. You use all of your appliances almost on a daily basis, and some of them tend to move around or shake which can cause connections to leak or break.
Broken Pipes Should be Fixed Immediately!
If you have a pipe that is cracked, whether it be for fresh water in or sewage piping that leaves the home, insects can be attracted to the water source and end up in your home.
Mold, mildew, and bacteria could also infect the water sources, especially if you have any type of back-flow problem.
Broken Pipe Repair Choices
Once your drain pipe is cracked or broken, there are several options to repairing it. It used to be that the pipe would have to be excavated and replaced, but new technology over the last several years has provided other ways to more effectively repair pipes.
Drain liner – One choice you have is to use a drain liner. This method of repair involves inserting a resin-impregnated sleeve within the existing section of damage pipe which avoids the conventional costly and inconvenient method of excavation.
The new pipe is then molded into the damaged pipe by using water or air pressure. It causes the new lining to fit tightly against the old piping.
Lining can be used in sewers, culverts, gas pipes, down pipes, and tunnels, and is a broadly accepted new plumbing practice.
Drain Patch Lining — A localized area of a pipe with a hole or a cracked drain can be sealed with a patch liner or chemical grouting. The patch lining service will last for a minimum of five years.
Reshaping — Pipes can also be re-rounded to reshape them if they have become flattened. After the pipes have been re-rounded to their original form, resin lining can be added for strength.
Call The Professional Plumbers
Leave your plumbing leak detection and broken pipe repair to the professionals at AAA Paradise Plumbing & Rooter.
You can always count on us to be skilled, license, insured, and professional. Contact us today and schedule an appointment.
We understand that plumbing problems can happen at any time so take advantage of our 24/7 emergency services. We won't let you down!
When you need Broken Pipe Repairs, please call 818-658-9222 or 805-642-9222 or complete our online request form.