Moorpark, CA Plumber – AAA Paradise Plumbing & Rooter
You can't get profession plumbing without a professional Moorpark plumber. You'll always get the plumbing repairs done, that you need, when you call on AAA Paradise Plumbing & Rooter. When it comes to emergency plumbing repairs, we have you covered.
Moorpark Plumber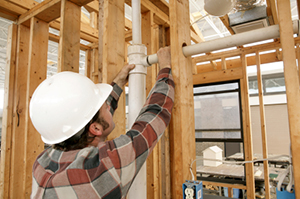 Moorpark plumbers are not just plumbers especially when you call on the ones at AAA Paradise Plumbing & Rooter. When your plumbing decides to break down on you in the middle of the night, we want you to know that we'll be there.
Emergency plumbing services are best when they are performed by plumbers who have some expertise under their belts. AAA Paradise Plumbing & Rooter can repair your leak or your gas lines.
Gas line repairs are one of the main reasons that our plumbers will come out at any time of the day/night. Gas is a serious fuel and should be handled by experts. Don't just contact any plumbers if you have a gas line leak, call AAA Paradise Plumbing & Rooter.
Moorpark Plumbing Company
Have you ever asked yourself why you would ever need a Markpark plumbing company? Well, there are lots of reasons why you would. Take a look at some of these reasons as they just might answer your question:
Experience– An experienced plumber can take on your repairs. AAA Paradise Plumbing & Rooter can handle the job. Even if you need appliance installation, we can do that as well.
Skilled– Plumbers who are skilled are that much more experienced than those who don't possess any type of plumbing knowledge. Who are you going to let in your home at one a.m.? Let only a skilled plumber take on your plumbing emergencies.
Services –AAA Paradise Plumbing & Rooter offers all types of services. From installations to repairs, we can do it all. Your business means a lot to us.
Professional level service – You can't get much more professional than AAA Paradise Plumbing & Rooter. Our plumbing techs are always well groomed and on time.
For emergency plumbing repairs and more, contact the Moorpark plumbers at AAA Paradise Plumbing & Rooter.
Moorpark Water Heater Repairs
Electric hot water tanks are great in so many ways, but when they start to go, they aren't so great. AAA Paradise Plumbing & Rooter will relieve your headaches by installing a brand new electric water heater to make your life better.
An electric water heater, installed by professionals, will deliver you a lasting hot water and a tank that's more energy efficient. No one installs a hot water tank like the experts at AAA Paradise Plumbing & Rooter can.
Your electric water tank is waiting for you at your choice Moorpark plumber. Contact AAA Paradise Plumbing & Rooter and we'll have it right out to you.
Moorpark Reviews
AAA Paradise Plumbing & Rooter appreciates your feedback. Please give us more time to collect your reviews and they will be displayed below.
---
Recent Articles
The Value of Good Plumbing Repairs in Ojai, CA

In today's society, there are many homeowners out there who tend to ignore good Ojai plumbing repairs. Many think that all they have to do is plunger their toilets and the clog will magically go away, but the truth is; if you clogs are continuous, then you may have a much bigger problem with your...

Read More
Signs of Trouble in Your Oxnard Plumbing System

As a homeowner, you know your home well enough to know when something is not functioning correctly. This is especially true of the Oxnard plumbing system in your home. When your plumbing system is not functioning correctly it is going to give off several different warning signs. How to tell if you are having Plumbing...

Read More
If you are looking for a Moorpark Plumbing & Rooter Contractor, please call AAA Paradise Plumbing & Rooter at 805-642-9222 or fill out our online request form.