Searching for a Reputable Plumber in Camarillo, CA?
There are various reason why you would need the assistance of a professional Camarillo plumber. One of the reasons why you will need one is due to the fact that your children keep throwing their toys down the toilet. If this is the case, then contact AAA Paradise Plumbing & Rooter. For over 30 years, we have been picking out foreign objects from toilets.
Camarillo Plumber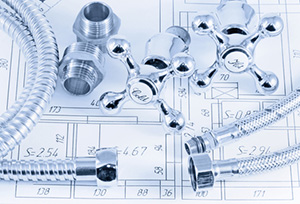 Did you know that a simple mistake such as stripping the threads to your bathroom faucets. If this happens during installation, then you're going to need a Camarillo plumber. A plumber that's going to have a know-how on how to reverse the process.
Being a plumber is not just a test of strength, it's a way of getting your plumbing taken care of correctly. If you pull too tight on a faucet handle, during the install process, then handle can break off leaving you with a major leak.
If a leak occurs, turn off the main valve to your bathroom. This will help prevent more water from coming in. Get to a phone immediately and call a plumber. When you contact AAA Paradise Plumbing & Rooter, you can get in touch with us all day and night.
Camarillo Slab Leaks
One of the things that we focus on at AAA Paradise Plumbing & Rooter are slab leak repairs. A slab leak is usually found underneath your concrete floors. If one of these occurs in your home, don't panic as everything is going to be okay.
Slab leaks can be detected by digging up a chunk of your flooring. Of course this may ruin your flooring, but so can a leak that's continuously running. Have your underground leak taken care of and you'll have no more leak.
Slab leak repairs can be taken care of by your locally owned and operated Camarillo plumber from AAA Paradise Plumbing & Rooter. When it comes to your plumbing, we're not fooling around.
Camarillo Tankless Water Systems
Today, you have a lot more choices when it comes to the type of hot water tank you want for your home. Many of our clients have gone with the tankless ones as they are a little better than electric & gas models.
Camarillo tankless water systems are a little more expensive than your traditional systems, but you'll have less repairs with the tankless units. If you have one in your home that's not working right, then call us and will remedy the situation.
When you think of Camarillo plumbers, hopefully the name AAA Paradise Plumbing & Rooter enters your mind. One call is going to get your water tankless water heater repaired.
Camarillo Reviews
---
service

I was completely happy with the service from Richard. He was very polite and took the time to explain everything and cleaned after himself before he left, definitely a good experience! Will definitely use this company again when I need other plumbing repairs!

---



Recent Articles
A Healthier You and A Healthier Planet

Consider a Water Filtration and Conditioning System Maybe you recently heard that the EPA found contaminants in our local water supply? With all recent bad news about water quality in major American cities, it is no surprise that people are looking for ways to ensure that the water in their homes is safe, free of...

Read More
How Hydro-Jetting Can Save You Money in Ventura

Ventura hydro-jetting is a plumbing procedure that that helps to remove blockages that are located within the drains and piping system using a high-speed of water pressure. It is also used by professional plumbing companies to preserve and keep piping systems safe. There are many advantages to hydro-jetting. Many home and restaurant business owners are...

Read More
If you are looking for a Camarillo Plumbing & Rooter Contractor, please call AAA Paradise Plumbing & Rooter at 805-642-9222 or fill out our online request form.