In Need of a Plumber in Ventura, CA?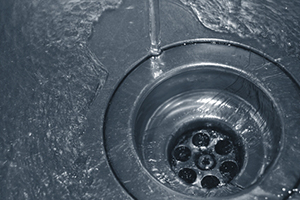 Whenever you're searching for a professional Ventura plumber to do your repairs, make sure that you don't forget about the locally operated AAA Paradise Plumbing & Rooter. You're always in good hands when it comes to our plumbing services, so contact us today and you'll be a top priority with us as we want to provide you with good customer service and repairs.
Ventura Plumber
You can find a plumber on almost any corner in the 93004 zip code range, but there is one that stands above the rest as they do hydro-jetting and camera inspections and that is AAA Paradise Plumbing & Rooter.
Our Ventura plumbers can make the plumbing nightmares in your home go away very easily as we are skilled and certified to repair all plumbing devices. If your bathroom sink is suffering from a leak, then call on us to take care of it.
You'll need to call us when your plumbing becomes too much to handle. A leak may seem innocent at first, but when it begins to fester, it can lead to nothing but a huge headache. Your home furnishing stands a chance of getting ruined and other belongings.
Ventura Plumbing Repair Company
AAA Paradise Plumbing & Rooter is the plumbing repair company to trust. You'll receive installations of all types when you come to us. We have been around since 1976 and have been the number one plumbers in the area since then.
Your drains won't clog any longer, your faucets won't leak and your toilet won't run after we've repaired them. Plumbing repairs can be worth the money when you see just how much your home really means to you.
Contact your Ventura plumber at AAA Paradise Plumbing & Rooter. Our techs not only reach out to residents in the area, but also commercially as well. So if the plumbing in your business is suffering, call in the plumbing know-it-alls.
Ventura Water Heater Repairs
No one ever said that your hot water tank was going to last forever. When yours goes, then why not have it repaired instead of replaced? The cost is going to be a lot lower than it would for a brand new one.
Hot water repairs can get your tank back to producing hot water when you need it. If yours is leaking, then give us a call as puddles that gather underneath it can be a sign that a major problem is happening. Call us for more details.
If you Ventura plumber recommends replacing your tank, then you can stick with us to do that for you as well. A clean water tank is what you'll always get from our repair techs.
Ventura Reviews
---
Exceptional Service

I have used Paradise Plumbing and have had exceptional service! The tech arrived on time and fixed my plumbing issues quickly with great quality work. I would definitely use their services again!
New House

We recently bought a new house and needed some work done before we could move in. Paradise plumbing was reliable, cost effective and prompt. Their plummers were courteous and explained our options. The work was done quickly and their office staff checked in to ensure we were satisfied. All in all a great experience.

---



Amazing!

I think I have only written one other review before. But this company is so worth my time. So here it goes. My husband and I are in the middle of a major backyard makeover. We were getting ready to run gas lines and the inspector was due to arrive the next morning. Well needless to say we were not r [...]

---



Excellent Service

I had Paradise Plumbing out for a clogged main sewer line after I had one of those $49.00 rooter companies come out and tell me I needed to spend several thousand dollars to repair my sewer line. Needless to say, Paradise Plumbing was able to clear the line and then ran a camera down the sewer line [...]

---



Best Plumber!

Mark from Paradise Plumbing was on time promptly, courteous and very professional. My time was respected and Mark explained everything to me in detail. He had the materials in his van and the work I needed was completed in an hour and I was thanked with a hand shake. I would recommend Paradise Plumbing to all my family and friends.

---



Recent Articles
Why is Hydro-Jetting a Good Idea in Ventura, CA?

You haven't heard of the latest trend in unclogging drains, then you obviously haven't heard of hydro-jetting yet. Hydro-jetting from is the best way to clear your drains of obstacles and sediment. When your drainage problem persists, then have this service done by your local plumbers. Your local plumbing contractor will be equipped with high...

Read More
Why You Want To Find A Plumber Who Does Trenchless Sewer Line Replacement

Not all plumbers offer Trenchless Sewer Line Replacement. This is either because they don't have the training or they don't have the tools and equipment necessary. A plumber who does Trenchless Sewer Replacement has invested in their business so they can bring you better service. There are many benefits to this type of sewer line...

Read More
If you are looking for a Ventura Plumbing & Rooter Contractor, please call AAA Paradise Plumbing & Rooter at 805-642-9222 or fill out our online request form.