Professional Santa Barbara Plumbers You Can Trust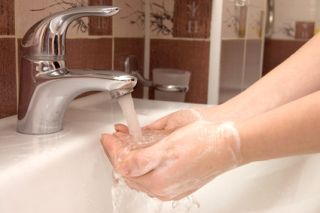 When you need a Santa Barbara Plumber, you need one you can trust. Serving customers involves the responsibility to treat them honestly. Unfortunately, this isn't always the type of good service you get when you call a contractor.
AAA Paradise Plumbing & Rooter treats customers right. We have established a great reputation in the Santa Barbara area as trustworthy, highly skilled plumbers. Whether you need emergency plumbing repairs, water heater replacement, or any other service, our Santa Barbara Plumbing team will serve you with honesty and respect.
Established in 1976
Honest Work, Reasonable Rates
Quality Plumbing Service
Full-Service Local Plumbers
Family Owned & Operated
24/7 Emergency Plumbing Repairs For Santa Barbara
Whether you own a commercial business or residential home, our local plumbers are ready to assist you. When it comes to repairing your plumbing, you probably need fast help. Leaks and clogs or hot water heater problems can be interruptive and frustrating, especially when they happen at the worst times. Call us 24/7, every day of the year for emergency plumbing repairs in Santa Barbara.
Considering A Whole House Filtration System?
If you are interested in installing a whole house filtration system for your Valencia home, you will have some great options today. There are compact smart filtration systems that serve the water purification needs of the entire home.
AAA Plumbing & Rooter can help you find and install the perfect equipment that's right for you. Whole House Water Filtration Systems can filter out any number of contaminants including:
Rust
Sand
Minerals
Sediment
Dirt Particles
Contaminants
Chlorine
Sulfate
Lead
Radium
Microbial Cysts
and more
Tankless Water Heaters For Instant Hot Water On Demand
If it's time to replace your old hot water heater tank, consider a tankless water heater. This is the time to upgrade your household hot water equipment. There are many reasons to go tankless:
Instant Hot Water Where & When You Need It
Compact Systems Take Up Minimal Space
Continuous, Consistent Hot Water For Entire Household
Energy Efficient Systems Don't Hike Utility Bills
Safe With No Tank Leaks
Perfect For Whole Home Use Or In The Guest Addition
If you are looking for a Santa Barbara, CA Plumbing & Rooter Contractor, please call 805-642-9222 or fill out our online request form.