North Hollywood, CA Plumbing & Drain Cleaning Services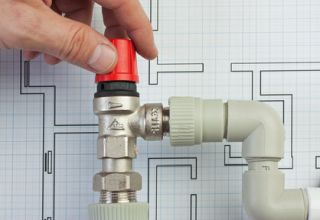 Are you having plumbing problems or do you need to replace your plumbing fixtures? If so, you'll be looking for a North Hollywood plumbing services that are reliable and available.
At AAA Paradise Plumbing & Rooter, we offer 24/7 emergency repair service to take care of your unexpected plumbing and drainage issues. No matter how complex the job, we have the experience and knowledge to do it right the first time. We take care of the root of the problem so you aren't faced with it over and over again.
We have developed highly oriented customer service practices because we believe this focus will be best for our clients and our business. We have been in the plumbing service industry since 1976, so we know that customers want to be satisfied with the work we do. This is why we offer a 100% satisfaction guarantee.
Customers know they can count on our North Hollywood plumbers for all their North Hollywood plumbing services.
Let us help you keep your plumbing system in great shape. We can also help you with plumbing remodeling or upgrades. Get service now by calling or keep our number ready for those moments you need an around-the-clock plumber in North Hollywood.
Drain Cleaning Services To Prevent Clogs & Leaks
One of the key services our plumbers provide is professional drain cleaning services in North Hollywood. An advantage to using a plumbing contractor like us for your drain cleaning needs is that we can do a more thorough job at cleaning your drain than you could if you attempted to do so yourself. In addition, we are able to do so in an environmentally friendly way without using harsh, dangerous chemicals.
Having your drain cleaned regularly through the use of hydro-jetting equipment will ensure they are cleared of the hard sediment buildup that causes blockages. This sediment buildup is what corrodes your pipes and narrows the sewer lines. By utilizing our services, you can avoid costly plumbing repairs later for leaks and clogs.
Need North Hollywood Water Leak Detection & Repairs?
Plumbing leaks can occur at any time, so our expert plumbers offer around-the-clock water leak detection & repair service in North Hollywood. Modern leak detection tools and equipment are used to locate the water leak in sewer lines, water supply lines, and under slabs. These technologies surpass industry standards and offer the customer exceptional quality service that results in time and cost savings.
It is advisable to contact only licensed plumbing contractors who can provide professional leak search and repair with a fast response time and minimal cost. Call AAA Paradise Plumbing & Rooter for superior service no matter what needs to be done.
For reliable plumbing services in North Hollywood, CA, please call AAA Paradise Plumbing & Rooter at 805-642-9222 or 818-658-9222 or fill out our online request form.