Chatsworth Plumbing & Drain Cleaning Services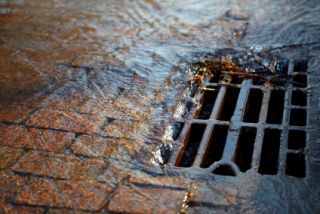 If you want to be completely happy with the plumbing services you get in Chatsworth, you can call AAA Paradise Plumbing & Rooter. Our experienced Chatsworth plumbers are ready and available to give you top-quality service.
We handle broken pipes, leaks, drain cleaning, sink and food disposal problems, clogs, backups, gas line repairs, and more. Our Chatsworth plumbing services are available to commercial and residential customers in the area. We have 24/7 emergency plumbing repair service, so don't hesitate to give us a ring day or night.
All our plumbing services come with a satisfaction guarantee. You'll be completely satisfied or we'll make it right. This is the type of service you can rely on and is why so many will only choose us.
All Types Of Plumbing Repairs
Do you have slow moving drains? Is your slab leaking? Does your water heater work sporadically or not at all? We can solve the problems. Whether it's your fresh water lines or drains and sewer lines, our experienced Chatsworth plumbers can fix the problem.
Over 40 Years Of Plumbing Services
We've spent a lot of time over the years perfecting our craft. With this effort, we've invested in advanced tools and training to provide you with less invasive, better service. We can offer you efficient, safe, and effective plumbing services that are reliable and affordable.
When we work on your plumbing system, we use advanced techniques and tools to get the job done. We don't dig trenches in your landscape or tear up the home's foundation and walls. We can also detect the exact location of a leak no matter where it's hiding. We can use a video pipe inspection technique to locate plumbing clogs and find out what needs to be done to remove it. We have the hydro-jetting equipment to thoroughly and safely clean the pipes and drains in your home or commercial building.
Hydro-Jetting Drain Cleaning Service
Another important tool and technique that every plumber should use is hydro-jetting for drain cleaning service. Hydro-jetting will eliminate any buildup within the pipes and drain system of your Chatsworth home or commercial building.
Whether it's sediments, trash, tree roots, or bacteria and organic matter building up down there, we will thoroughly clean the drains with this technique. It is completely safe for your plumbing and sewer lines, so don't worry about that.

If you need Plumbing services in Chatsworth, CA, please call AAA Paradise Plumbing & Rooter at 805-642-9222 or 818-658-9222 or fill out our online request form.