Drain Cleaning And Plumbing Services In Encino, CA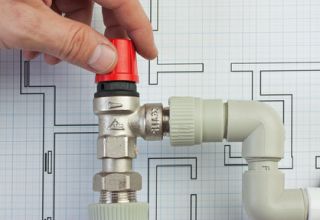 Whether it's drain cleaning or plumbing repairs, you can find experienced Encino plumbers at AAA Paradise Plumbing & Rooter. All our plumbing repairs are guaranteed to satisfy you 100%.
We specialize in plumbing repairs, fixture repair, water line replacements, drain cleaning, sinks and food disposals, toilets, showers, bathtubs, and water heaters. We have advanced tools to take care of your video inspection, water leak detection, hydro-jet clog removal, and more.
Our local Encino plumbers are experts in the plumbing field. You'll get exceptional service every time! Take a look at our services and call whenever you need us. We'll be happy to help you out.
Clog Removal For Encino Homes & Businesses
Anything can get stuck in a pipe or drain. Once enough matter gets stuck, the clog causes backups. Sometimes the material causing the clog is so tough that only hydro jetting will get rid of it. Other times the clog needs to be located when it's further down the drain line due to tree root infiltration. No matter the issue, we are ready and willing to help you get rid of the clog that is causing your backups. No one wants to deal with a contaminated mess all over the place, so call when you see the first signs of trouble.
24/7 Plumbing Repairs
Have a clog? Dealing with a leak? These situations warrant calling a plumber for help. Whether it's the middle of the night or a regular day, you'll find us available for plumbing repairs in Encino. Our experienced plumbers will find the source of the problem and will advise you on what needs to be done. We have the tools and skills to handle anything so you know you can trust us to get the job done.
Water Leak Detection Service
Many plumbers still locate the source of a plumbing leak by digging under the foundation or deep into the ground. Water has a way of flowing downhill, so it can be difficult to tell where the leak originates. The homeowner is usually left with a huge mess that destroys a portion of their landscape or home's foundation.
All this can be avoided with the investment of water leak detection equipment. Our Ventura plumbing company has invested in the business so customers don't have to deal with old methods that are frustrating and unnecessary. If you think you have a leak, we can pinpoint it for you without digging everything up. With our equipment, we can see through the ground and concrete to locate the source of the problem!

If you need Plumbing services in Encino, CA, please call AAA Paradise Plumbing & Rooter at 805-642-9222 or 818-658-9222 or fill out our online request form.