Professional Plumbing Services In North Hills, CA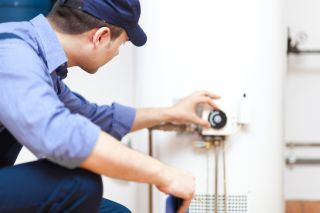 AAA Paradise Plumbing & Rooter is your expert North Hills plumber. Our highly skilled plumbers are available around the clock for emergency repairs whenever you need help. Plumbing is one of the vital main systems in your home that you count on for comfort and health. Let our pros take care of your plumbing system so you can depend on it.
We have been preferred North Hills plumbers since 1976. We offer you the best customer service, quality workmanship, quality parts, and efficient service. Call AAA paradise Plumbing & Rooter for a competitive estimate.
Whole House Filtration System
Clogged Drains
Gas Line Repair
Hydro-Jetting
Plumbing Repairs
Slab Leak Repairs
Trenchless Sewer Repairs
Tankless Water Heaters
Plumbing Repairs In North Hills
When you need plumbing repairs including fixture replacement, gas line repairs, water heater repairs, leak repairs, or anything else that warrants hiring a North Hills plumber, call us. We are here and ready to serve you around the clock for all your emergency plumbing repair needs.
We can help you with replacing old plumbing lines, locating leaks in sewer lines, removing clogs, hydro jetting your pipes, and more.
Water Heater Repair & Replacement In North Hills
If you are having problems with your water heater in North Hills, you may need repairs or a replacement. Our expert North Hills plumbers will examine the condition of your water heater and provide you with an estimate for service. You can count on our integrity to give you honest advice about water heater repairs vs. replacement.
If you need to install a new water heater or tankless water heater for a remodeling or construction project, we can handle that too. if you haven't ever used a tankless water heater, you need to try them out. While they cost a little more upfront, they can save you money on your electric and water bills.
If you are looking for a North Hills Plumbing & Rooter professional contractor, please call AAA Paradise Plumbing & Rooter at 818-658-9222 or fill out our online request form.