Professional Plumbing Services In Sherman Oaks, CA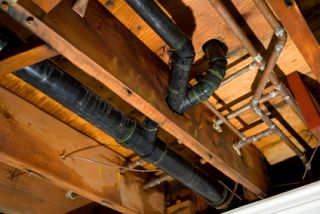 If you live in Sherman Oaks and would like to have the best plumbing services whenever you need them, count on AAA Paradise Plumbing & Rooter. Since 1976, our professional plumbers have been serving the Sherman Oaks area and other areas of California.
We are fully licensed, experienced, insured, certified and trained where needed. You don't have to worry about poor workmanship that has to be redone later when you count on us. We started out as a company a long time ago and have developed a great reputation in the area.
Your Go-To Sherman Oaks Plumbers
Our Sherman Oaks plumbers love developing long-term relationships with our happy customers because we know that is how we succeed.
From tree roots which clog your pipes to drainage problems, rusted and corroded fittings or valves, leaky pipes, damaged water heaters, leaky commodes, crushed pipes, frozen pipes, and more, we are your go-to team for all things plumbing! Call today to find out why so many in Sherman Oaks already count on our expert plumbers!
Emergency Plumbing Repairs In Sherman Oaks
Leaks and clogs can be very damaging to your home. Water flooding, especially with waste-water is very unhealthy because it allows mold to grow and can contaminate your home with bacteria and viruses.
Don't get frustrated with a leak or clog, call us. We can get your plumbing system back in perfect working order. Our professional Sherman Oaks plumbers can take care of your plumbing repairs and problems and make them a thing of the past. We are here for regularly scheduled or emergency 24 hour plumbing services.
Water Heater Repair & Replacement In Sherman Oaks
You need a reliable water heater for cleaning and bathing. A leaky water heater or one that doesn't heat the water well enough just won't serve your needs. Eventually, you are better off replacing it, especially when the tank rusts out.
Today's water heaters are much more efficient and often last longer than standard units. Whether it's repairs, replacement, or maintenance, we are here to help you with honest, dependable service.
If you are looking for a Sherman Oaks Plumbing & Rooter professional contractor, please call AAA Paradise Plumbing & Rooter at 818-658-9222 or fill out our online request form.