Your Expert Valencia, CA Plumbers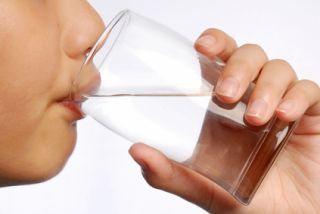 If you are looking for a local Valencia plumber, call AAA Paradise Plumbing & Rooter. As full-service plumbers, we can take care of any plumbing issues you have. We are available for both residential and commercial service.
We are ready to help you with emergency plumbing repairs around the clock, every day of the week. You'll get straightforward answers to solve the problem, expert service, and reasonable rates. Call the Valencia Plumbers for any plumbing service you need in Valencia.
Full-Service Licensed & Insured Plumbing Company
Honest, Straight Forward Communication
24/7 Emergency Plumbing Repairs
No Hidden Fees, Upfront Reasonable Estimates
Family Owned Local Business
Local Service To Valencia Since 1976
Residential & Commercial Plumbers
Need Plumbing Repairs Or Replacement In Valencia?
Is your plumbing system getting old? Do you have corrosion problems that cause leaks? Do you suffer from frequent backups? These issues can make life miserable. An old plumbing system can cause nothing but headaches and frustration.
Repairs can often be made to solve the problem, but sometimes the plumbing system needs replacement. If repairs are warranted, our plumbers will be honest with you. If replacement is needed, you'll have an honest estimate at a fair price. Call the local plumbers you can trust at AAA Paradise Plumbing & Rooter for all your plumbing repair needs.
Need Help With Clogged Drains in Valencia?
If you suffer from drain clogs and live in the Valencia area, help is on the way. All you need to do is call our professional plumbers. We'll take care of the clog for you and advise you of the probable cause.
Drain clogs can develop for any number of reasons including:
Tree Root Infiltration
Toys Flushed In The Toilet
Garbage Disposal Issues
Narrowing Pipes From Scale Buildup
Flushing Of Wipe Or Other Non-Degradable Materials
Crushed Sewer Lines
The clog is not always easy to locate because it can form anywhere down the sewer lines. Our professional Valencia plumbers have advanced tools to locate the clog quickly. Whether it's a one-time problem or you suffer from continual drain clogs, we can help you find and fix the problem.
If you are looking for a Valencia, CA Plumbing & Rooter Contractor, please call 805-642-9222 or fill out our online request form.