Professional Plumbing Services In West Hills, CA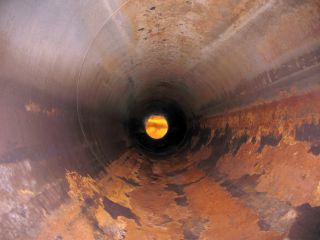 There's nothing like having to deal with a plumbing leak or backup when you're trying to get to work or sleep at night. For these most inconvenient situations, you have an emergency plumber in West Hills to call.
As West Hills plumbers, AAA Paradise Plumbing & Rooter is here to help you with all your plumbing service needs in West Hills. This includes water heaters, water filtration systems, gas lines, and more. We offer a full line of expert services and will treat you with respect and honesty.
Since 1976, we have been taking care of customers well. When it comes to leaking pipes, backed up toilets, busted hot water heater tanks, and poor quality water, our team is ready to provide you with the solution. If you need repairs fast, we are your go-to repair team when you need 24 hour emergency plumbing service. Call whenever you need us, day or night, holiday or weekend.
Plumbing Repair & Maintenance
24 Hour Emergency Plumbing Repairs
Plumbing Installations
Water Leak Detection & Location
Video Drain Pipe Inspections
Tree Root Removal
Pipe Lining
Trenchless Sewer Repair
High-Pressure Water Jetting
Water Heater Installation or Replacement
Tankless Water Heaters
Fixture Replacement & Repair
Leak Detection
West Hills Water Heater Services
Your water heater is important for serving your sanitation and hot water needs for bathing or showering. The water heater needs maintenance and occasional repairs to function properly for a limited time of use. Generally, a water heater will last for five to seven years. If it's time to make repairs or have maintenance done, it's important to ensure it's done so it lasts as long as it should. When you choose our professionals, we'll make sure you have honest communication and expert service.
Plumbing Repairs In West Hills
Call AAA Paradise Plumbing & Rooter whenever you need emergency plumbing repairs in West Hills. It's hugely inconvenient when your plumbing doesn't work and leaves you with no way to have fresh water or wastewater removal. We take care of clogged drains, gas line repairs, fixture repair, slab leak repair, water heater repair, broken pipe repair, trenchless sewer replacement, and much more!

If you are looking for a West Hills Plumbing & Rooter professional contractor, please call AAA Paradise Plumbing & Rooter at 818-658-9222 or fill out our online request form.