Tarzana, CA Plumbing & Drain Cleaning Services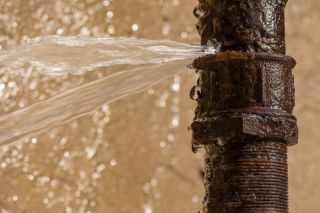 When you need Tarzana plumbing and drain cleaning services, you sure don't need the leak or backup to happen again the next day.
When you hire any type of professional to work on your home, the core reason is to improve the comfort and security of your home. You need reliable service from professionals who don't cut corners or do sloppy work. And, you need to trust the service professional to do quality repairs that take care of the problem.
You can count on the Tarzana plumbing and drain cleaning services of AAA Paradise Plumbing & Rooter. Our Tarzana plumbers are always ready to help you with emergency repairs and drain cleaning services. We can also help you with:
Gas Line Repair
Hydro-Jetting
Whole House Water Filtration Systems
Water Heaters
Water Leak Detection
Tankless Water Heaters
Fixture Replacement
and more
Fast 24/7 Emergency Plumbing Repair Service
If there's one part of your home you don't want to have problems with, it's your plumbing system. Problems with your drains and sewer can steal all the modern comfort that you and your family depend on. So when you need Tarzana plumbing repairs, call our plumbers who make sure your plumbing system is fixed right.
It's not uncommon for a less experienced plumber to take care of only the most obvious issues. For instance, if you're having trouble with a sink draining, they may never consider that your drain system has extensive buildup that needs addressing. We have the experience to recognize the underlying causes of your plumbing problems and know how to fix them properly.
Drain Cleaning To Remove Buildup For Free-Flowing Pipes
You use your appliances almost on a daily basis, and the pipes connected to them need regular cleaning. If not regularly cleaned, drainage pipes can get infested with black mold which is a grave health hazard. There are also mildew, germs, and bacteria to worry about when it comes to drain pipes.
As a Tarzana plumbing service company, we're here to ease your worries by providing excellent drain cleaning in an environmentally friendly way without using harsh, dangerous chemicals. Our highly-trained plumbers have been hand-picked from among the best in the industry and been equipped with continuing education and advanced tools for quicker, better service. One of the key services our plumbers provide is professional drain cleaning in Tarzana.
For reliable plumbing services in Tarzana, CA, please call AAA Paradise Plumbing & Rooter at 805-642-9222 or 818-658-9222 or fill out our online request form.