The Value of Good Plumbing Repairs in Ojai, CA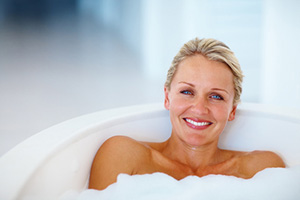 In today's society, there are many homeowners out there who tend to ignore good Ojai plumbing repairs. Many think that all they have to do is plunger their toilets and the clog will magically go away, but the truth is; if you clogs are continuous, then you may have a much bigger problem with your septic system. If your septic system should have to be dug up, it would cost you a lot more than a simple plumbing repair. That's where AAA Paradise Plumbing & Rooter comes in – We. Are. Professionals.
Decades ago, plumbers didn't have the tools that they have now. All they were equipped with was a plumber's wrench and  plunger. Nowadays, they use technology to get the work done. Technology such as cameras that can be pumped through your drains and shown on a monitor live. Other technologies such as hydro-jetting have become popular lately. 
When you don't have the expertise that a professional plumber has, then contact one in your neighborhood. There are plenty that can do a good job. But, you'll have to filter out which ones won't be utilized. This is a very simple task. All you need to do is ask a few questions when you encounter them:
How long have you been in the plumbing business? 
What types of services do you offer? 
Past clients (in the area) that have gone with your services?
How much experience do you personally have as a plumber?
Ojai plumbing repairs are necessary in order for your plumbing devices to work. Just think about how miserable you'd be with a broken shower unit or mad you'd be with a busted-off faucet handle. Life never has to be this way especially when there is a sea of plumbers out there.
You should hire a plumber for the following reasons:
Upgrading your plumbing fixtures
Remodeling your bathroom
Safety 
Raise your property's value
Extended comfort 
Conserve water
Cleaner water
You can always learn how to do minor plumbing repairs as you can get assistance from the Internet and self-help guides from your local bookstore. Checking components inside your toilet, before calling a plumber, will save you money as all you may have is a busted chain that's going to cost you a few bucks from the hardware store. 
You should give your plumber the respect that he/she deserves by calling them to do repairs in your home. When you contact AAA Paradise Plumbing & Rooter, you'll get just that. A great service and excellent craftsmanship. Get all of your Ojai plumbing repairs done by the specialists and you'll live without plumbing problems for life. 
If you are interested in the value of expert repairs in Ojai, please call AAA Paradise Plumbing & Rooter at 805-642-9222 or fill out our online request form.